200x He-Man/ MOTUC styled easy custom.
ESTIMATED TIME 2 hours
ITEMS NEEDED: *DCUC B'Wanna Beast figure
*200x He-Man figure.
*Drill with multiple Drill bits
*Dremel Tool
*Sand Paper
*Hobby Knife
*Patience
Boil and pop all the parts off the figures (Boil some water, place figure in for a few seconds. Plastic gets soft and easy to pop the parts apart).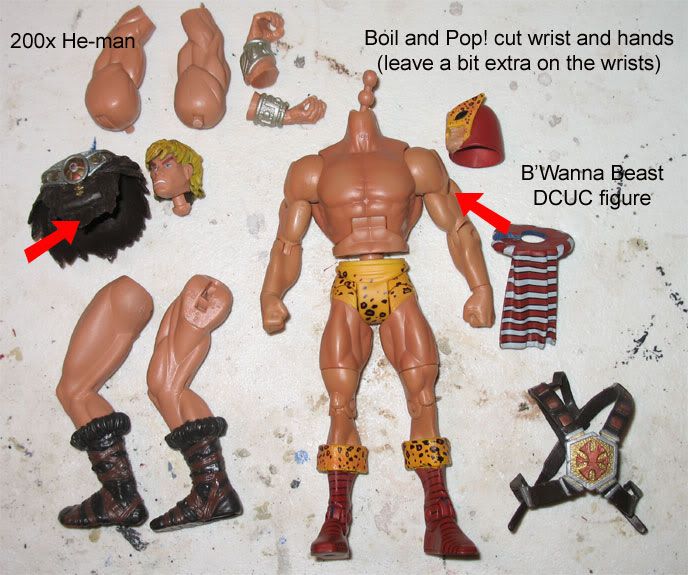 Cut the Wrists off He-Man making sure to leave a little bit extra. Can always take away material but you can't put it back on. Pop off the hands of B'Wanna Beast.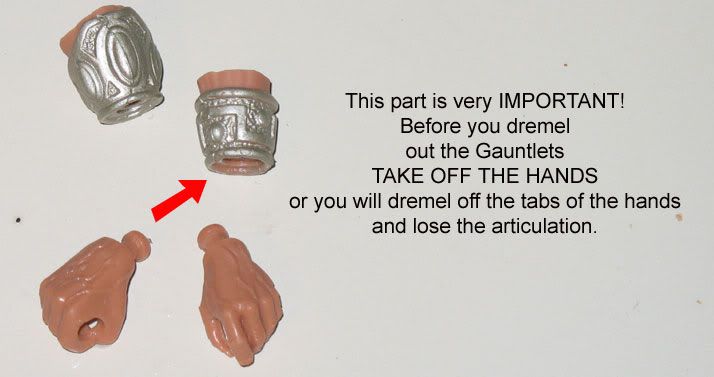 IMPORTANT! Remove the hands from the He-Man figures wrists. If you dremel with doing this the pegs on the hands will also be dremeled off and lose the articulation. Now dremel out the wrists and head. Test fit often to make sure you don't take too much!
Make sure to sand all the rough edges.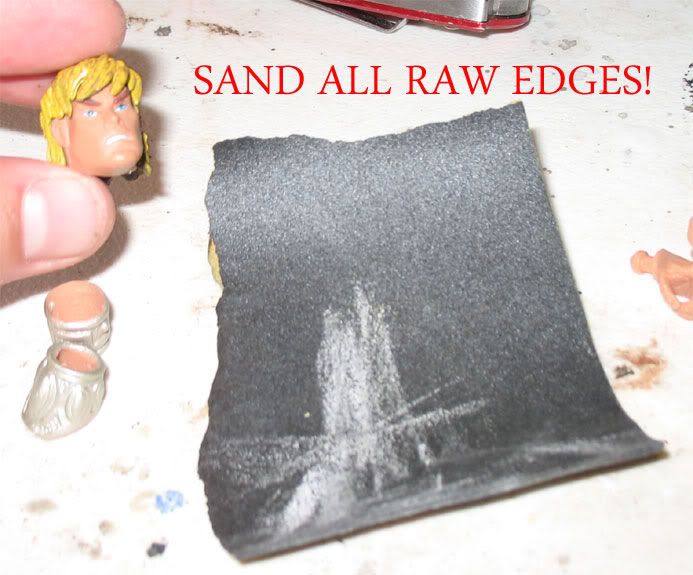 Pressure fit the gauntlets all the way to the end. Press the hands into the holes and now you maintained the articulation. Fits like a glove!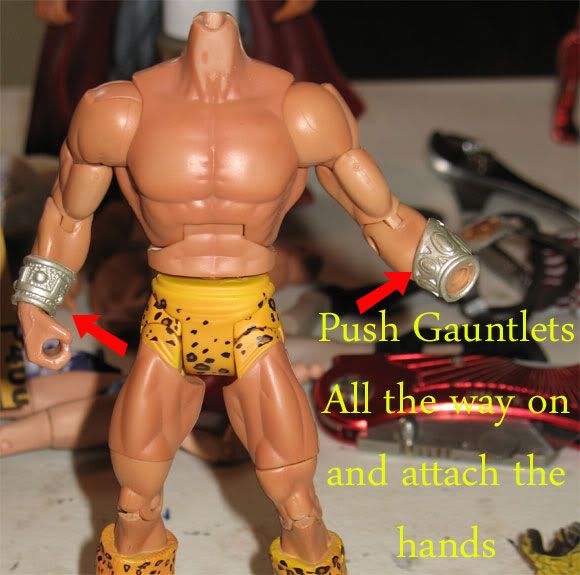 Easy way to do the boots is to get the Marvel Legends Conan 2pack figure for his boots. If you can't get ahold of them B'Wannas boots look pretty good. Or you can sculpt them as well.
For the Conan boots: Cut the boots off B'Wanna leaving bit of the cuff to work with. Pop off the legs from the Conan boots.
There is a recess in the boots for conan, so dremel the cuff for B'Wanna to fit in that recess. Test fit often to ensure you don't over dremel.
Glue the parts on and then you will have this look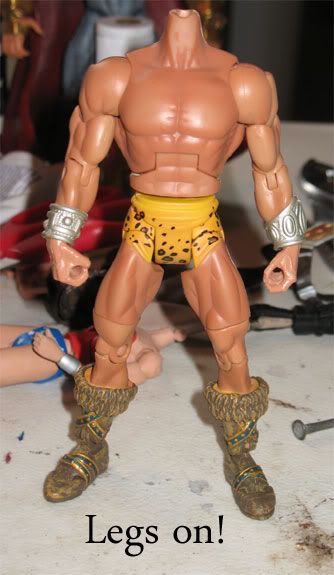 Pop the hair off the head. Drill a hole in the middle of the neck to the top of the head. Make sure to go all the way through the head.
Boil the head to get it soft and then push the head on the neck peg until the peg pops up through the top of the head. Put some glue on top to keep it in place. Dremel the peg off and reattach the hair.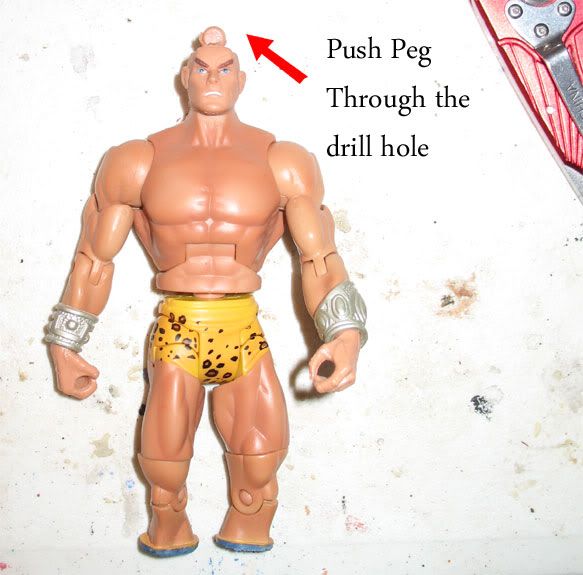 Add all the accessories and here you go. He looks good now but add some paints and you have the perfect and easy custom with no paint rub. EST. TIME: 2 Hours.