ESTIMATED TIME 3 Hours
WHAT YOU WILL NEED: *DCUC Wonder Woman (or comparable) Figure
*200x Evil Lyn Figure
Drill with multiple Drill bits
*Dremel Tool
*Sandpaper
*Hobby knife
*Pot of Boiling water
*PATIENCE
FIGURES NEEDED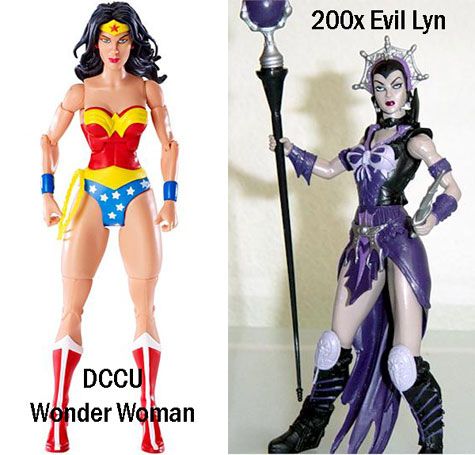 Boil and pop all the parts off the figures
(Boil some water, place figure in for a few seconds. Plastic gets soft and easy to pop the parts apart)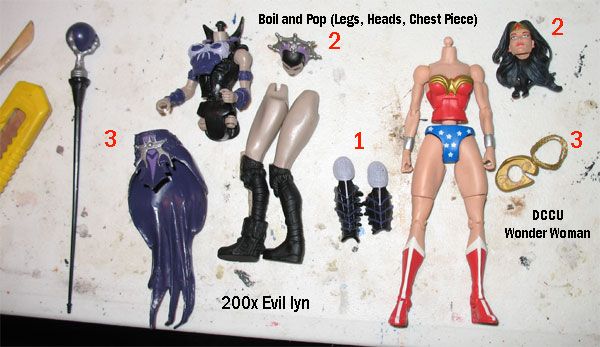 Pop off the Hands from both as well as the Chest Piece on Evil Lyn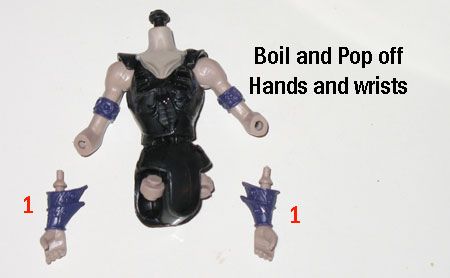 Cut the Legs above the boots. Leave enough of the Leg for the next Step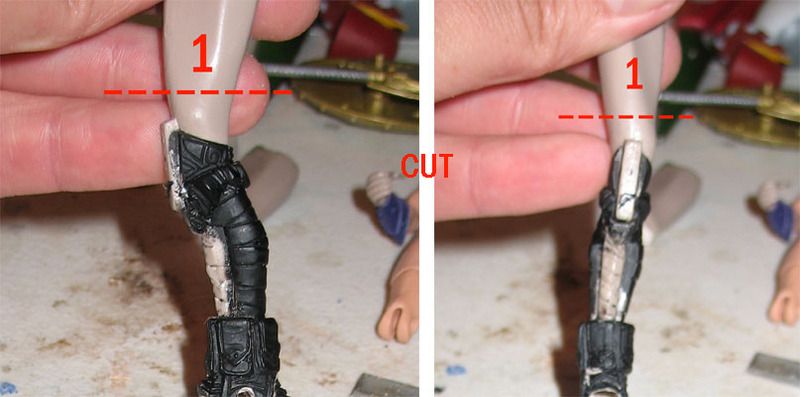 1. Dremel the bit of Right Leg into a thin rounded knee joint, and drill a hole for the peg.
Use Wonder Womans' leg and knee joint as reference.
2. Next, cut and Dremel off the foot, leaving the pouches. Dremel a bowl into the ankle for where Wonder Womans' feet will go.
Drill a hole in the boot for the peg.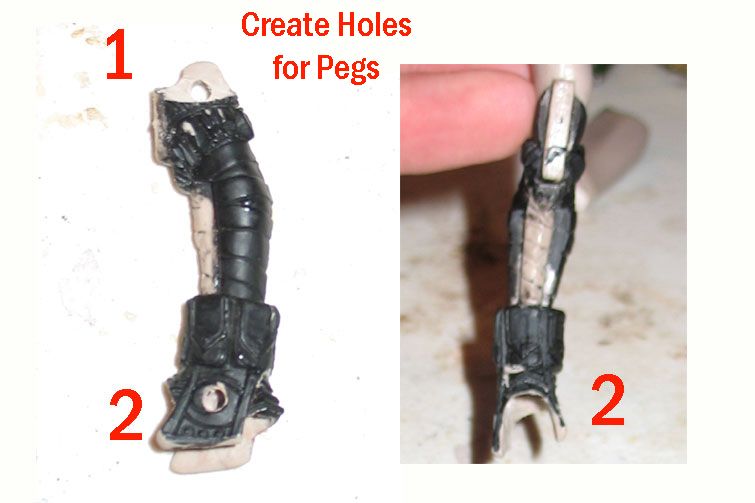 1. Repeat the process for the Left Leg.
2. For the ankle create a slot for the male end of where Wonder Womans Ankle Joint will go.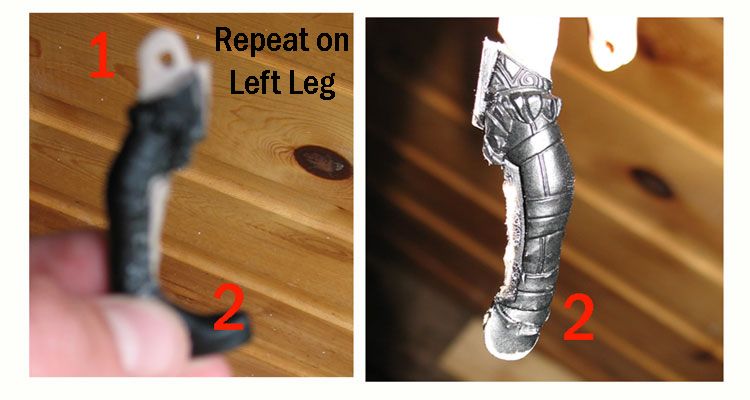 1. Dremel down the chest until it is flat enough to receive Evil Lyns' Chest and back piece. Check often when Dremeling.
2. Put on Evil Lyns' Hands and Gauntlets.
3. Put the knee joints together and put the feet on using the pegs that came from the figure.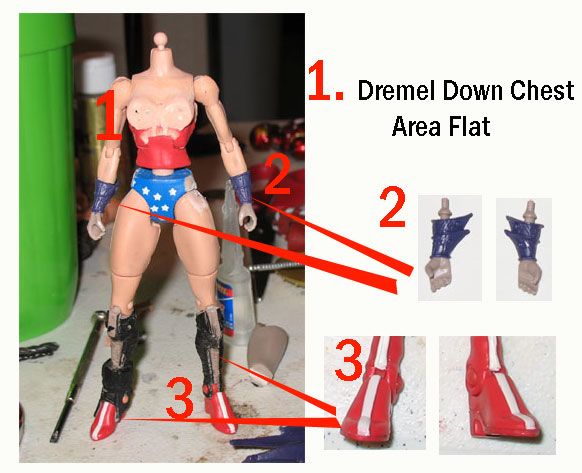 1. Another view of How the knee joints go together.
2. Another view of how the ankles go together.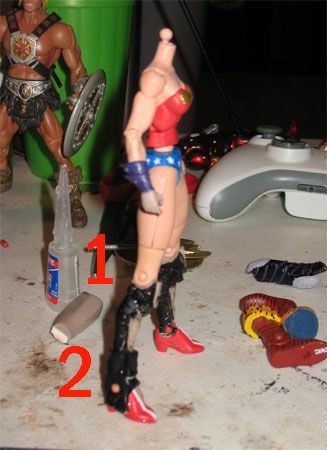 1. Glue on the Chest and Back piece to Wonder Womans' Torso.
2. Glue on the skirt
3. Glue on the fronts of Evil Lyns' boots.

Pop on the Head and slap on a coat of paint and you are done!