---
Commissions
All figures in the Custom gallery are available for Commission.



I "AM NOT" accepting Commissions at this Time.
Please email me at darthleoncustoms@gmail.com for a quote.
---
Sales and Affiliates
Rocketeer 3 3/4" Helmet and Backpack Out of Stock!
$20.00 gets you this 3 3/4" custom Rocketeer Helmet and Backpack to make your very own Rocketeer.
Email me at
Darthleoncustoms@gmail.com
In the subject field Type: Rocketeer Helmet and Backpack
And this can be your final product!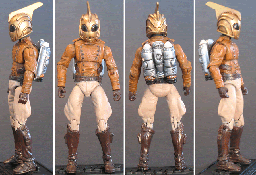 ---
The Ultimate Ghostbusters Proton Pack Is Almost Ready!

Pennywise Mask from It
Looks like you found an easter egg. Click the link to send you to an Easter Egg page.
ďThatís no moon, itís a space station.Ē
---
---
Create your own visitor map!
Want to make money through affiliates?

The terms darthleon, darth leon, customs, custom figures, action figures, custom, star wars, batman, custom action figures, figures, marvel, transformers, iron man, deadpool, Darth Vader, Luke Skywalker, toy, x men, spiderman, wolverine, customizing, guides, comic, Darth Leon customs provides high quality custom action figures. Bringing Customs to life since 2002. Big and Rich, Rich, collectibles belong to their respective owners